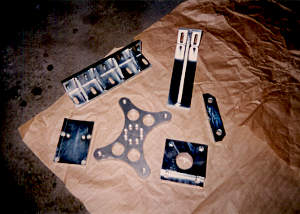 Our goods are metal products in the form of elements of machines, parts of machines and different details manufactured by machine tools with precission and accuracy unanimous in European standards.
The high quality and accuracy we owe to qualified staff and to modern machines.
Our products, according to the need, are chromium and nickel plated.
Our products are used in assembly lines as automatic machines, semi-automatic machines and as mechanical elements of industrial robots, for example in such firms as: INERGY Automotive Systems, SOLVAY Polska.
Elements and parts of machines

Elements and parts of machines

---

> Investment Offer <